proclaiming
Jesus Christ

at university

We are a fellowship which stands for Jesus.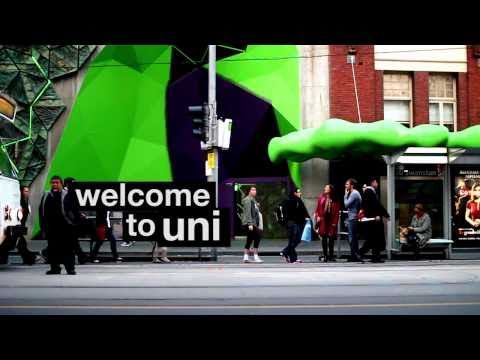 The aims of our fellowship can be summarised in this short statement…
Evangelical Students (ES) is a community of Christian students who seek to GROW in God's Word and be TRAINed together to REACH the campus and the world for Christ.
In practice, it is our prayer that students in ES would increasingly grow…
* to know God better through disciplined Bible reading
* to be dependent upon God in faithful prayer
* in our love for Christ, and reflect His love for others
* a mature and assured faith, exhibiting fruit of the Spirit
* in gospel unity as the body of Christ on campus
* to seek the kingdom of God above all
We grow in our love and knowledge of God together as we study God's Word, in small groups, Bible Talks and on camps.
…being trained to…
* personally understand and interpret the Bible
* live faithful and prayerful lives, persevering to the end
* share the gospel, and lead others to know Christ
* joyfully and sacrificially serve others in the cause of Christ
We want to train disciples of Christ in the skills and character to serve him wherever we are – at uni, and for the rest of our lives.
…in order to reach others by…
* boldly and creatively proclaiming Jesus as Lord, in the context of public events and personal relationships
* supporting other gospel ministries here and abroad
* raising up future gospel workers from within our fellowship
We invite you to join us in this mission on campus, and to grow in confidence as you share your faith.
Evangelical Students (formerly known as Evangelical Union) is an affiliate member of the Australian Fellowship of Evangelical Students (AFES) which has around 60 affiliate groups on 50 university campuses across Australia. The AFES was a founding member of the International Fellowship of Evangelical Students (IFES) which now has a presence in over 150 countries.
We are blessed to have both students and staff serving us at Evangelical Students. Our Student Executive serves us by helping to organise the club within the University, make decisions and organise events. Our staff help us by serving in discipleship, training, decision making and bible teaching. Together, they serve to help ES to GROW and TRAIN students in their faith, so that they can REACH the campus and the world for Christ. If you'd like know more, feel free to contact any member of the staff or exec: We'd be more than happy to chat!
read more
What's on
These are some of the things that happen each week in ES in 2016, Semester 1.
Uni Bible Talks
These are our main public meetings where we hear the Bible taught by one of our Staffworkers. We meet in the UQ Chaplaincy Centre (Bldg 38) in the large open area downstairs. Then come meet afterwards us for lunch in the Great Court to hang out, or to keep on chatting about God's word.
This semester we'll be considering the confidence we have in Christ from the New Testament book of Hebrews.
Bible Study Groups
Get into God's Word with other Christians in small groups! We have 1st Year groups as well as groups hosted by the following faculty groups…
Sci-Health — Science and Health related students;
EAIT —Engineering, Architecture and IT students;
HumBEL — Humanities, Business, Economics & Law.
All Bible Study Groups and Prayer Meetings meet in the Great Court at the base of the Forgan Smith clock-tower.
Friday Arvo Sport
Unwind with some social sport or chatting on the grass on the other side of the Forgan Smith building (Bldg 1). Volleyball, Frisbee, anything fun like that! Drop in anytime.
Convo Club and FOCUS
Conversation Club (Convo Club) is an opportunity for international students to come and practice their English with local Australian students.
Convo Club meets in front of the Forgan Smith building (Bldg 1) under the trees near the ICTE building. Convo Club starts in week 3.
FOCUS helps international students make friends and learn about God, Jesus & Christianity.
FOCUS meets outside the Prentice building (Bldg 42) for snacks at 4:30pm and Bible study at 5pm, and dinner together around 7pm.
Prayer Meetings
Prayer is a privilege of the people of God. And because our heavenly Father longs to hear our prayers we have some dedicated times in the week to pray for each other, our campus as well as the growth of the gospel throughout Australia and the world.
Like Bible Study Groups, Prayer Meetings meet in the Great Court at the base of the Forgan Smith clock-tower. You're welcome to join in anytime.
read more